Daikoku Pier Butsuryu Soko (DBS)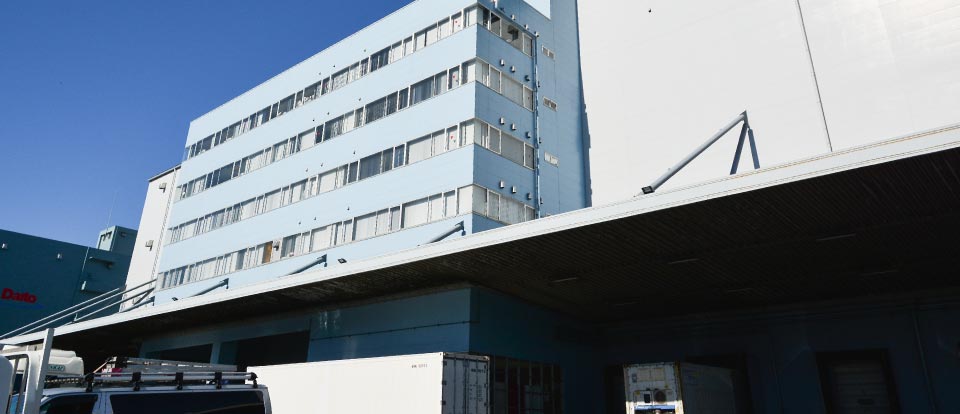 In this building we can store products that need to be kept freeze, refrigerated, lowered temperature, controlled temperature or room temperature.
Daikoku Pier Butsuryu Soko has built trust in our history.
From −25℃ (−13 ℉) to room temperature, we store a variety of food, while considering the changing temperature outside.
The 20-year-long contracts with a major logistics company is proof of trust.
Products we handle
Food, Wine, Materials for medicinal products, Ingredients of supplements, Materials of industrial products, Materials of chemicals
Access
Daikoku Pier Butsuryu Soko is one of the handful warehouses that preserves the quality of perishable goods and materials that require refrigeration. Also, we have freeze and chill storages. Great access to Bayshore Route and Yokohane Line that allows quick shipping and delivery.
Daikoku Pier Butsuryu Soko (DBS)
●Address 

Daikoku Pier 15-1, Tsurumi-ku, Yokohama city

●Contact 

Phone 045-505-5015 

Fax 045-505-5017